How to write the perfect cover letter
We spoke to some job search experts to find out what you need to know to write the perfect cover letter.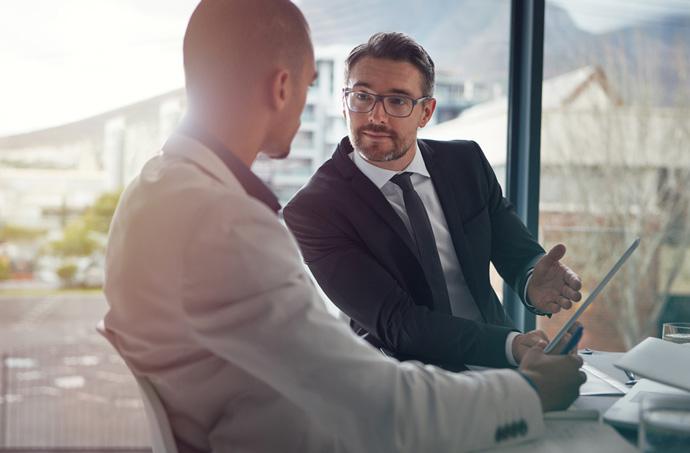 Your cover letter is typically the first impression you make with the hiring manager, so you'll want to put in the effort necessary to get it right. We spoke to some job search experts to find out what you need to know to write the perfect cover letter.
Pick your purpose
Of course your goal is to get the job, but there are several kinds of cover letters that can help you achieve that goal — and knowing the kind you want to write will help you get yours right. "They all have a purpose," says Brenda Collard-Mills, owner of Robust Resumes and Resources. "There is the traditional cover letter to reply to an advertised job, a networking cover letter, a cover letter targeted to recruiters, the direct mail cover letter and the pain cover letter," which addresses a specific pain point the company may have and how you would be able to solve it. "Research when to use each type and incorporate as many as possible when conducting an active job search."
Reflect the company's culture
Go beyond using keywords from the ad and find a way to make your cover letter reflect what the company is all about. "For example, if applying to a data analysis, statistically focused company, your cover letter should be equally quantified and appealing to data-thirsty readers," says Erik Bowitz, of the nonprofit organization Copy My Resume. "If you are applying for a position in a young, creative company then your cover letter should be more casual and fluid, using words like active, social or even organic to better reflect the ideals of the individuals you are hoping to work with."
Focus on the organization's needs
You want a job, but you need to focus on what the employer wants if you hope to succeed, says Lynne Sarikas, director of the MBA Career Center at the D'Amore McKim School of Business. "Be very specific in addressing their needs outlined in the job description and show them how you can address their specific needs." Presenting yourself as a solution to a hiring manager's problem can help your cover letter take the right tone. Donna Shannon, president of Personal Touch Career Services and author of "How to Get a Job Without Going Crazy," recommends providing specific examples of how you can help the company. "A salesperson can discuss how they will increase the revenue of the company. An executive assistant can speak about the problems they solve on a daily basis. The IT professional can write about how they can improve the efficiency and effectiveness of the systems, thereby saving the company money. Always think: how can I help this company?"
Sublimate your ego
As you focus on the company's needs, use the word "I" sparingly, says Sarikas. "The cover is letter is about meeting their needs, so be very careful not to overuse 'I.' Do not start every paragraph or multiple sentences with 'I.' Think about different ways to get your message across."
When it comes to applying for a job, you want to provide a highlight reel of your career path and show why your background and experiences make you an ideal fit for the position in question. To do this effectively, you can start with a cover letter template.
But, well, what if you don't exactly have that perfectly trodden path?
For many of us, tying together three tangentially related experiences, a side gig, and some outside-of-work interests or volunteer work to explain why we could do the gig is more the norm. So, how exactly do you do that in a tidy one-page cover letter and thoughtfully showcase why you're the right one for the position?
Hint: It's all about highlighting your transferable skills.
This approach shifts the conversation away from relevant experience and more toward whether you can do that job or not—and that is exactly what you want to do when you haven't had a linear career path.
So, how do you do it?
First, figure out which skills you want to emphasize by carefully reviewing the job description. Underline or highlight the most important technical and behavioral skills the position requires. (Or, better yet, find a contact who knows the hiring manager and do some recon work to see what he or she is really looking for.)
Choose three skills that you feel are your strong suits to focus on. For each one, brainstorm some projects, assignments, or responsibilities that truly illustrate your expertise in that area, then select either one in-depth or a couple of shorter experiences to talk about.
Finally, roll it all together into a cover letter that clearly highlights those skills. It'll be structured something like this:
Dear [name],
With the utmost enthusiasm, I would like to express my interest in the [position title] position at [company]. My interest in [field] has taken me from [experience] to [experience]. I believe that my passion for [aspect of your field or background], strong commitment to [aspect of your field or background], and interest in [aspect of your field or background] make me an ideal candidate to join the [department] staff at [company].
As a candidate, here's what I could immediately bring to the table:
An effective [descriptor that reflects transferable skill #1]:In my role at [previous job], I [action or accomplishment]. I was also able to showcase my [skill] abilities as a [role] in [project name] project by [what you did].
A disciplined [descriptor that reflects transferable skill #2]:I have always displayed my careful approach to [job duty] by [action]. At [previous company], I frequently [action]. In addition, I had the opportunity to [action or accomplishment], which further shows my dedication to [aspect of your field].
A passionate [descriptor that reflects transferable skill #3]:Everything I have engaged in so far has all been driven by my keen interest in [aspect of your field]. Even as a [previous role], I made sure to dedicate some part of my day to [action]. It is this passion that has driven every one of my career decisions thus far.
I look forward to contributing my skills and experiences to the [position title] position at [company] and hope to have the opportunity to speak with you further about how I can be an asset to your team.
Sincerely,
[Your name]


Of course, you can (and should!) insert your personality, creativity, and knowledge of the company into your letter—but this framework is a helpful way to convey your most relevant transferable skills to the recruiter (making his or her job a whole lot easier). Don't bother walking through your entire career path and justifying every professional decision you made. Do the hiring manager (and yourself) a favor, and let your skills speak for themselves.


...why not make it easier on yourself?
Speak to a Cover Letter Coach Today